Concrete has become the new flooring material of choice for designers and homeowners across North America. Concrete floors are popping up in retail stores, trendy restaurants, offices, and homes everywhere. Whether it's acid-stained, painted, overlays, microtoppings, radiant floors, or a unique personal floor, concrete floors offer a range unlike any other material. Concrete flooring, sometimes referred to as cement flooring, no longer has to be gray and boring. Now coloring concrete or applying textures, patterns, saw cuts, etc., can bring new life to this traditional substrate.
One of the major benefits of concrete floors is their affordability compared to other flooring options. Installing a decorative concrete floor can be quite cost-effective, particularly if you already have a concrete slab that's ready for staining, polishing or application of a coating or overlay. A basic concrete floor will carry a comparable price tag to linoleum, vinyl, ceramic tile or carpet. While a more complex concrete floor design will run you about the same or slightly less than marble, granite, slate, or high-end wood. Furthermore, the lifetime cost of a concrete floor is very low because they require little upkeep and last for years.
Here's just a few reasons our already happy customers choose Concrete Floors:

They enhance the integrity of architect's designs.
They are easy to change, especially if you sell your home; the next owner can place carpet or wood on top of the concrete slab.
They are great in regions with a lot of sand or snow.
They are a good alternative to carpet if you have allergies.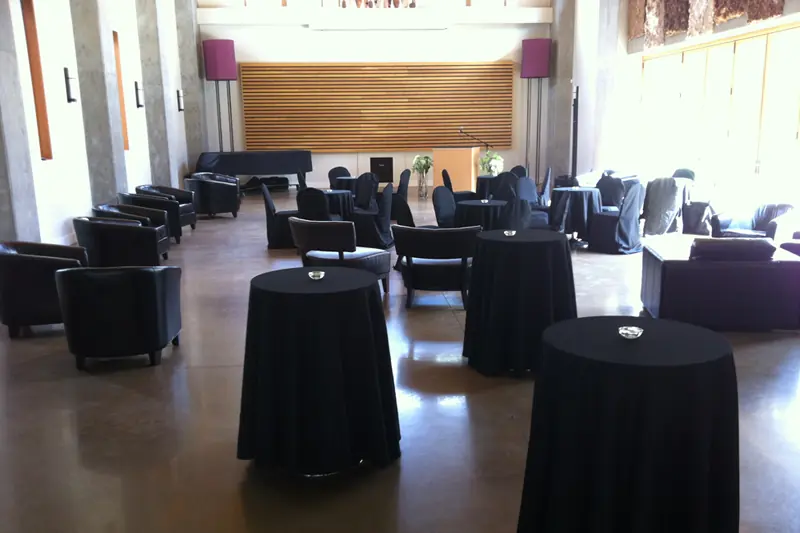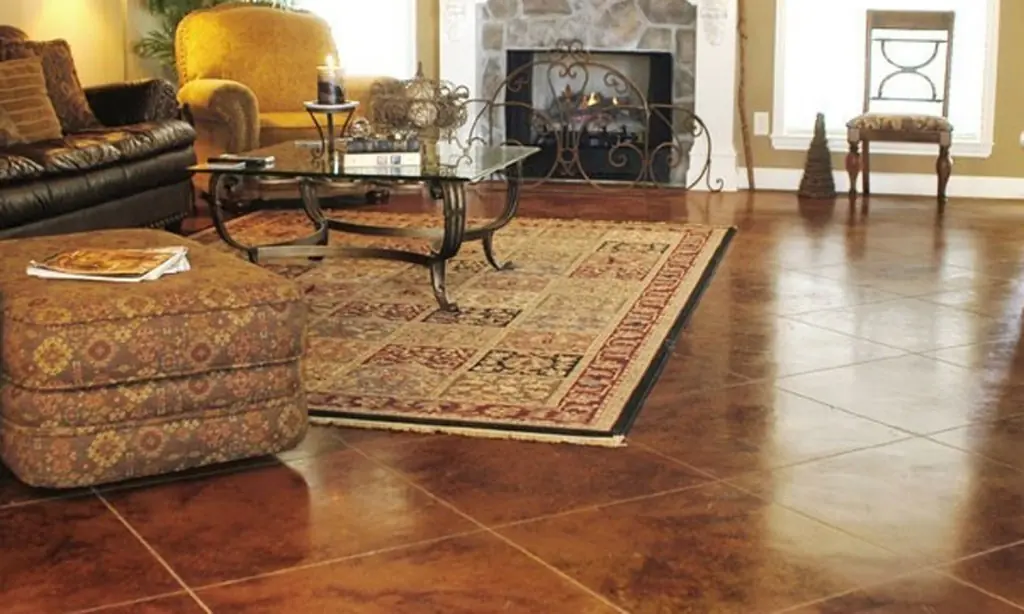 A second thing that attracts business and homeowners to concrete flooring is its ease of maintenance. When properly sealed concrete floors can be cleaned with a quick pass of a dust mop. For an occasional deep clean a neutral cleaner and water can be used. The frequency of maintenance is dependent on the amount of traffic the floor receives. Restaurants and businesses with considerable foot traffic may want to use a sacrificial floor wax in addition to a sealer to further protect from abrasion.

Finally, people are drawn to concrete floors because of their wide color palette. Stained concrete is an incredibly popular choice for interior floors because of its warm, earthy tones. Concrete can be so naturally colored that it blends seamlessly with other elements in a room – oftentimes, you don't even realize it's a concrete floor you're standing on! While stains are the most common, other coloring options for concrete flooring includes painting, dying and the application of tinted sealers.