Kelowna Concrete Polishing is the ultimate no-wax flooring material. Thanks to recent advances in polishing equipment and techniques, we can now grind concrete floor surfaces, whether new or old, to a high-gloss finish that never needs waxes or coatings.
Experienced and Focused Team Dedicated to Kelowna Concrete Polishing!
Kelowna Concrete Polishingexperts are at the forefront of the industry keeping on top of current trends while producing experience-based meticulous masterpieces that will last for years to come. With a keen eye for every detail, our Kelowna Concrete Polishing team focuses on letting out the concretes inner beauty and shine whether the concrete is newly placed, has been previously covered or even untouched for many years.
Your Only Limitation is Your Own Imagination!
Because polishing is a multistep process, you can choose the level of sheen — from satin to high-gloss — that meets your maintenance and aesthetic requirements. Our experts are also well versed in applying designs, colors and logos, tile cutting and more to customize the entire look of the floor based on your needs, requirements and desired look.
This versatility makes polished concrete an ideal flooring material for a variety of applications both residential and commercial.
Keep YOUR MONEY in YOUR POCKET!
While it's beauty is unmatched, Kelowna Polished Concretekeeps your budget on track and money in your pocket. By being able to utilize, in many cases, concrete that is already there, we keep costs down. We use our expertise and equipment to create a masterpiece you can be proud of, at a price you can afford.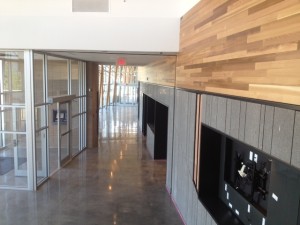 Dustless Systems and a Clean Healthy Environment!
Kelowna Concrete Polishing experts use the most advanced top-of-the-line dustlesssystems keeping your home, business and construction site clean and free of any airborne contaminants. Polished Concrete does not harbor dust or attract mildew or mold, keeping your environment clean and healthy!
Low Maintenence!
Today's home and business owners alike wear many hats. There's no time for the constant upkeep and regular maintenance. Kelowna Concrete Polishing experts have your back! Kelowna Polished Concrete is easy to maintain with a simple damp mop and neutral cleaners. It's shine, luster and beauty will continue to shine through with the smallest effort.
Factor in the superior durability and performance of concrete, and it's no wonder why more retail, warehouse, and office facilities are opting for polished concrete flooring as an alternative to marble, granite, tile, linoleum, or coated concrete.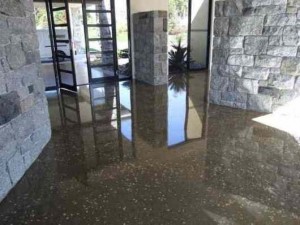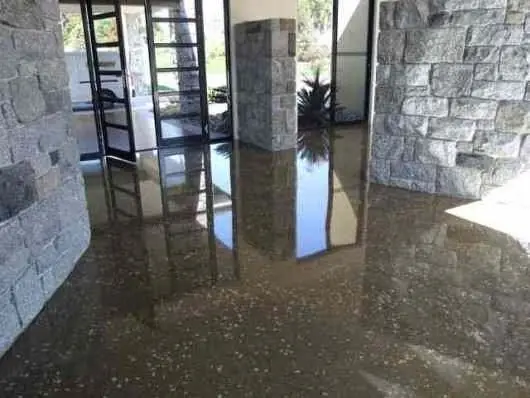 PLEASE Be aware that the process of polishing concrete floors requires a great deal of expertise and the use of specialized heavy-duty polishing machines equipped with diamond-impregnated disks that gradually grind down surfaces to the desired degree of shine and smoothness. Considering the investment in equipment and the skill required, it's definitely not a project for the do-it-yourselfer. You'll want to hire a professional concrete polishing contractor to do the work.
Call the experts at Kelowna Concrete for a FREE no-obligation quote. 250-448-6366
Don't just take our word for it, see for yourself why Kelowna Polished Concrete is your best solution! Here's how we stack up to other flooring materials;
| Different types | Wall-to-wall carpet | Ceramic tile | Vinyl or linoleum | Wood or wood laminate | Natural stone (such as slate or marble) | Polished concrete |
| --- | --- | --- | --- | --- | --- | --- |
| Available in a wide spectrum of design options | Yes | Yes | Yes | Yes | No | Unlimited |
| Longevity and performance | Poor | Good | Good | Good | Excellent | Excellent |
| Ease of maintenance | Poor (needs frequent vacuuming; stains easily) | Good | Good (linoleum may need occasional waxing) | Good | Good (linoleum may need occasional waxing) | Excellent |
| Can radiate heat and store solar energy | No | No | No | No | Yes, depending on the material | Yes |
| Vulnerable to humidity and moisture damage | Yes | No | Yes | Yes | No | No |
| Can harbor mold, mildew, dust mites and other allergens | Yes | No | No | Yes(mold and mildew, if the flooring becomes wet) | No | No |
| Is a sustainable flooring alternative | No | Yes | Maybe(if using linoleum made from all natural materials) | Maybe(if using linoleum made from all natural materials) | Yes | Yes |
| Average cost per square foot installed | $3.38 – 6.61* | $11 – 22* | $2.64 – 5.64* | $8 – 10 | $20 – 50+ | $3 – 7(for a 3,000-grit finish and the use of an impregnating sealer) |
| Average lifecycle cost | High | Low | Intermediate | Intermediate | Low | Extremely Low |
Decorative polished concrete offers a number of advantages that other flooring materials can't match, particularly when it comes to durability, performance and sustainability.